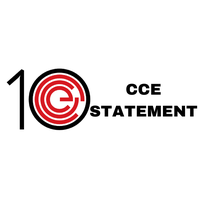 Letter sent to Ms Joly and Prime Minster Trudeau
In light of the recent decision by the CRTC to reduce broadcaster-spending requirements on Programs of National Interest from 10% to 5%, we are joining other Canadian film and television associations and guilds in opposition. The Canadian Cinema Editors (CCE) is a national association dedicated to excellence in Canadian post-production, comprised of nearly 400 editors coast to coast, and we hope you will take a moment to consider our case.
We strongly oppose the CRTC's decision to reduce broadcaster-spending requirements on Programs of National Interest. Producing programming of a distinctly Canadian focus is essential to building our cultural identity. Our creative voice as filmmakers is an important contribution to this national dialogue, accessible to all Canadians through Television and Film. By halving the PNI requirements from an already low 10%, our industry could lose $200 million in funding over the next 5 years, not only putting Canadian editing jobs in jeopardy, but our entire industry at risk.

Frankly, the CRTC's implication that production of distinctly Canadian stories should be reduced because it is "less competitive" is disturbing. The Canadian Government and the CRTC should send the message that Canadian programming is excellent and of interest nationally and internationally. Canadian artists are among the best in the world and should be recognized as such by our governing bodies.
We see a robust complement of Programs of National Interest as vital to developing our distinctly Canadian voice as artists and creators. Requiring broadcaster spending is essential in creating content that is competitive on an international stage. While an increase in opportunities for foreign productions and co-productions may arise from this decision, there is no guarantee, and we must not allow our national production opportunities to be weakened. Our vibrant post-production sector will not continue to flourish if relegated to a service industry.

Further, the CCE strongly endorses Bell Media's programs MuchFACT and BravoFACT. These programs provide an essential training ground for this country's emerging filmmakers, and support for their uniquely Canadian voices would not easily be found elsewhere. Ending these programs would be a great loss to the film industry in Canada, and we urge the CRTC and Bell to keep these programs.
In the best interests of Canadian culture and our media industry, we encourage you to work with the CRTC to revisit this decision, to come up with a plan that will restore funding requirements for our Programs of National Interest to their previous levels, and to safeguard the MuchFACT and BravoFACT programs.
Sincerely,
Kelly Morris, C.C.E. Stephen Philipson, C.C.E.
President Treasurer
kmorris@cceditors.ca sphilipson@cceditors.ca
And the Canadian Cinema Editors board of directors,
Dino Harambasic Prith Singh Nick Hector, C.C.E.
Vice President Secretary Education Advisor
Thor Henrikson Sarah Taylor Jonathan Dowler
National Member Liaison Web Coordinator Social Media Chair
Bryan Atkinson
Events Coordinator
---