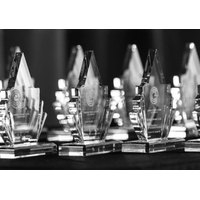 Congratulations to our nominees for the 2019 Awards!. See you on May 30th, 2019 for our 9th Annual Awards!
Best Editing in Animation
Annellie Samuel - Magic School Bus, rides again: I Spy with my Animal Eyes
Hart Snider - Shop Class
Stephanie Duncan, Jason Cohen & Lee Maund - Hotel Transylvania: Fangceanera
Tom Berger - Paw Patrol: Mighty Pups
Tom Berger - Space Between Stars
Best Editing in Documentary- Short Form
Colin Waugh - Ha Ling Peak
Giorgio Saturnino & Louis Saturnino - CBC Olympic Journey : Virtue & Moir, Roxanne
Greg Ng - Finding Big Country
James Blokland - Year of the Gun
Michèle Hozer, CCE - In Search of a Perfect World
Best Editing in Feature Documentary
Annie Jean - Ziva Postec, la monteuse derriere le film Shoah
Eugene Weis - Metamorphosis
Hart Snider & Maxine Shewan - Botero
Nick Hector, CCE - Sharkwater Extinction
Patrick Carroll - Letter From Masanjia
Best Editing in Feature Film
Dev Singh - Ghostland
Greg Ng - At First Light
Lara Johnston - Mouthpiece
Sabrina Pitre - Freaks
Simone Smith - Firecrackers
Best Editing in TV Drama
D. Gillian Truster, CCE - Anne with an E: I Protest Against Any Absolute Conclusion
Justin Lachance, Véronique Barbe, Dominique Champagne, Maxime Lahaie, Émile Vallée, Jai M. Vee - Sharp Objects: Milk
Pia Di Ciaula, CCE - The Crown: Episode Nine - Paterfamilias
Stephen Philipson, CCE - Anne with an E: Youth is the Season of Hope
Wendy Hallam Martin, CCE - The Handmaid's Tale: Episode 201 June
Best Editing in Docu-series/Factual
Cameron Nixdorf & Gordon Thorne, CCE - Vacations Of The Brave: Mandy & Joe
Clark Masters & David Mitchell - Mister Tachyon: Can Mother Nature Heal Us?
Danny Palmer - Steel Town Down
Ian Sit - In the Making: Lido Pimienta
Steve Taylor - Hip-Hop Evolution: The Southern Way
Best Editing in MOW/Mini-Series
Eric Goddard, CCE - The Truth About Christmas
Lisa Grootenboer, CCE - Believe Me: The Abduction of Lisa McVey
Luis Lam - Deadly Deed: A Fixer Upper Mystery
James Patrick - Caught
Pia Di Ciaula, CCE - A Very English Scandal
Best Editing in Reality/Competition/Lifestyle
Andrew Gurney, Al Manson, Jonathan Dowler, Clare Elson, Seth Poulin & Jordan Wood - Top Chef Canada: Finale Four Ways
Jonathan Dowler, Ryan Monteith, Owin Lambeck, Jordan Wood, Michael Tersigni, CCE & Craig Anderson - The Amazing Race: The Battle of the Two Courtney's
Jorge Parra - Still Standing Season 4: Huntingdon
Michael Tersigni, CCE, Mike Scott, Elianna Voskakis & Ryan Monteith - Top Chef Canada: Que Rico
Mike Scott, Michael Tersigni, CCE, Elianna Voskakis & Ryan Monteith - Top Chef Canada: Wine of the Tiger
Best Editing in Short Film
Holly Pavlik - Camping Trip
Isabelle Malenfant, CCE - The Lure Of The Deep (Une jeune fille et la mer)
Rachel Guergis - Small Fish
Teresa Hannigan, CCE - I Beat Up My Rapist
Thom Smalley - Likeness
Best Editing in Web Based Series
Ashley Brook, Kyle Cucco & Josef Beeby - Canadiana: The Love Triangle That Brought Down Quebec
Christine Armstrong - Kristal Clear 107: Only with Heart
Graham Withers - True North: Cordel 1 - Trust The Process
Lindsay Allikas - Rambling: Eileen Myles
Shelley Therrien - Ghost BFF
Best Editing in TV Comedy
Dev Singh - Little Dog: Ep 107
John Nicholls - Little Dog: Ep 102
Kye Meechan - Dirk Gently's Holistic Detective Agency: Two Broken Fingers
Matthieu Bouchard & Dominic Montplaisir - Leo: Episode 1
Matthieu Bouchard & Oliver Binette - Like-Moi: Ep 24
Best Editing in Family: MOW, Live Action
Courtney Goldman - Odd Squad: World Turned Odd (1 hour special)
James Hebbard - The Big Fun Crafty Show: EP 101 - Robot
Lisa Robison, CCE - Zombies
Meagan Oravec - Scout and the Gumboot Kids: The Case of the Cracking Sky
Nicholas Wong - Holly Hobbie: EPS104 The Pickle Princess
**If there are any spelling mistakes of names/shows, please email so that we have the correct information on file.
With Thanks to our 2019 Award Sponsors!

---